Booking
You may book an appointment online here for our Riverton, Utah location. Please select a service and click the next step button.
Alternatively, you can contact Barbara, a certified foot zoning practitioner, by phone.
For Foot Zoning Appointments that require Barbara to travel, please contact us by phone to schedule your massage.
Barbara Lapp
385-234-9531
Appointment Info
Zenful Foot Zoning, LLC
The Space
1734 W 12600 S
Suite 3
Riverton, UT 84065
We value your business and ask that you respect ours. Please notify us at least 24 hours in advance of any cancellations. Any cancellation with less than 24 hours' notice is subject to a 100% charge of the service value.
0
We aren't able to process your payment. Please, try again.
Thank you for your request!
Your confirmation number:
ADD TO iCAL CALENDAR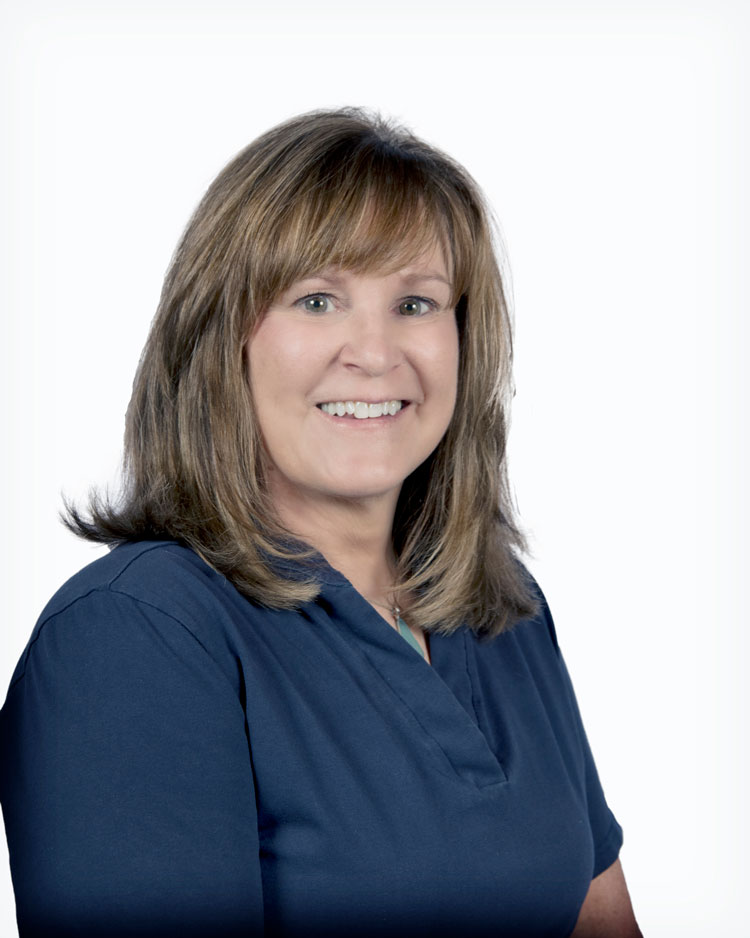 Who am I and why foot zoning? 
I'm Barbara Lapp originally from Pennsylvania but have been living in Utah for 30+ years.  I recently retired from the medical device world and was looking for something less stressful, less big corporate mentality, and something that would be beneficial for my clients as well as myself.  The joy and satisfaction I get from performing a foot zone and seeing the benefits, sometimes immediately, is head and shoulders above what satisfaction I got from being in the medical device world.  I have always loved getting a good foot massage and realized the benefits of a targeted, quality foot massage over the years.  Before my retirement, I started searching for qualified foot zone certification courses and came across a wonderful school that taught me so much about feet.  I am a certified foot zoner and love every minute of providing quality, intentional, and precise foot zones with many choices of essential oils that help the healing process during a foot zone. 
I am located at The Space, Suite 3 in Riverton. 
I am certified to practice foot zoning for all ages and sizes.  
Before your zone, we will discuss your specific needs, health goals, and concerns and decide which essential oils are best for your situation. And then you sit back and place your feet in my caring hands while listening to calming music and enjoy your zenful foot zone.  Warning though, be prepared to walk away calm, rejuvenated, and balanced.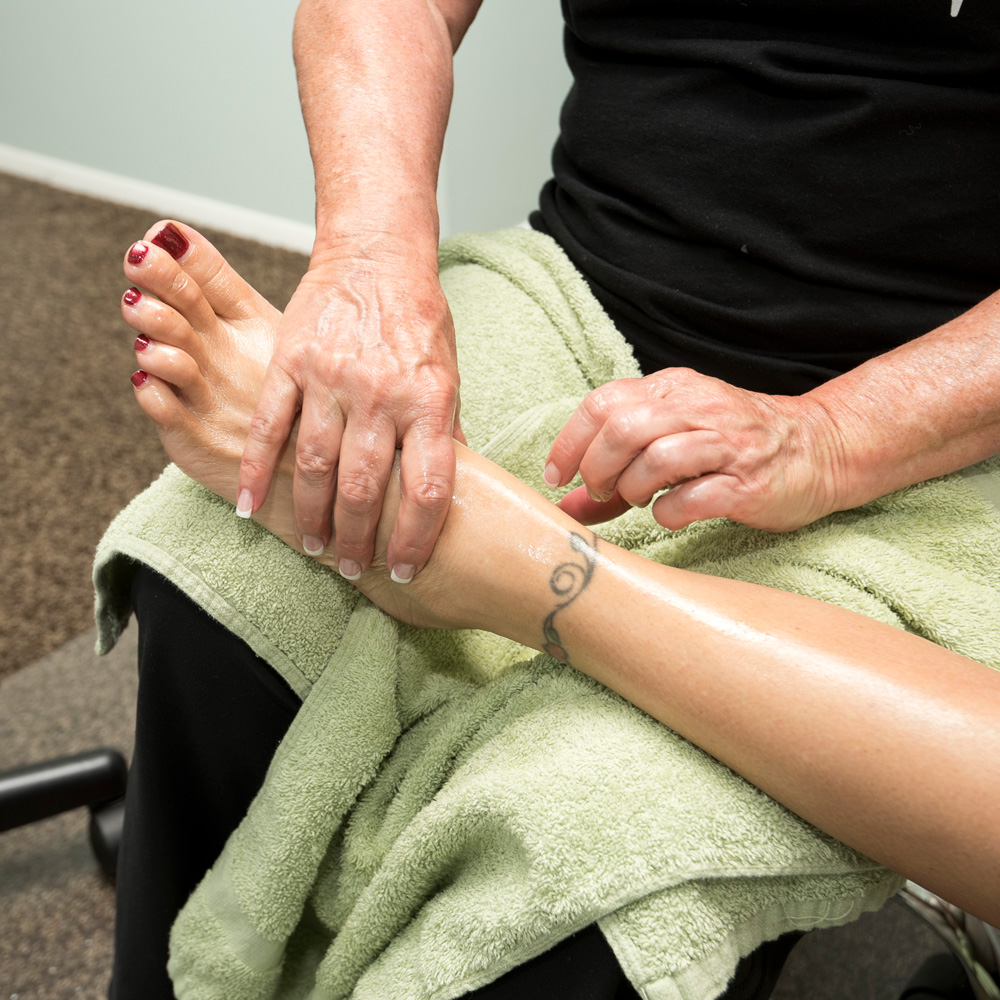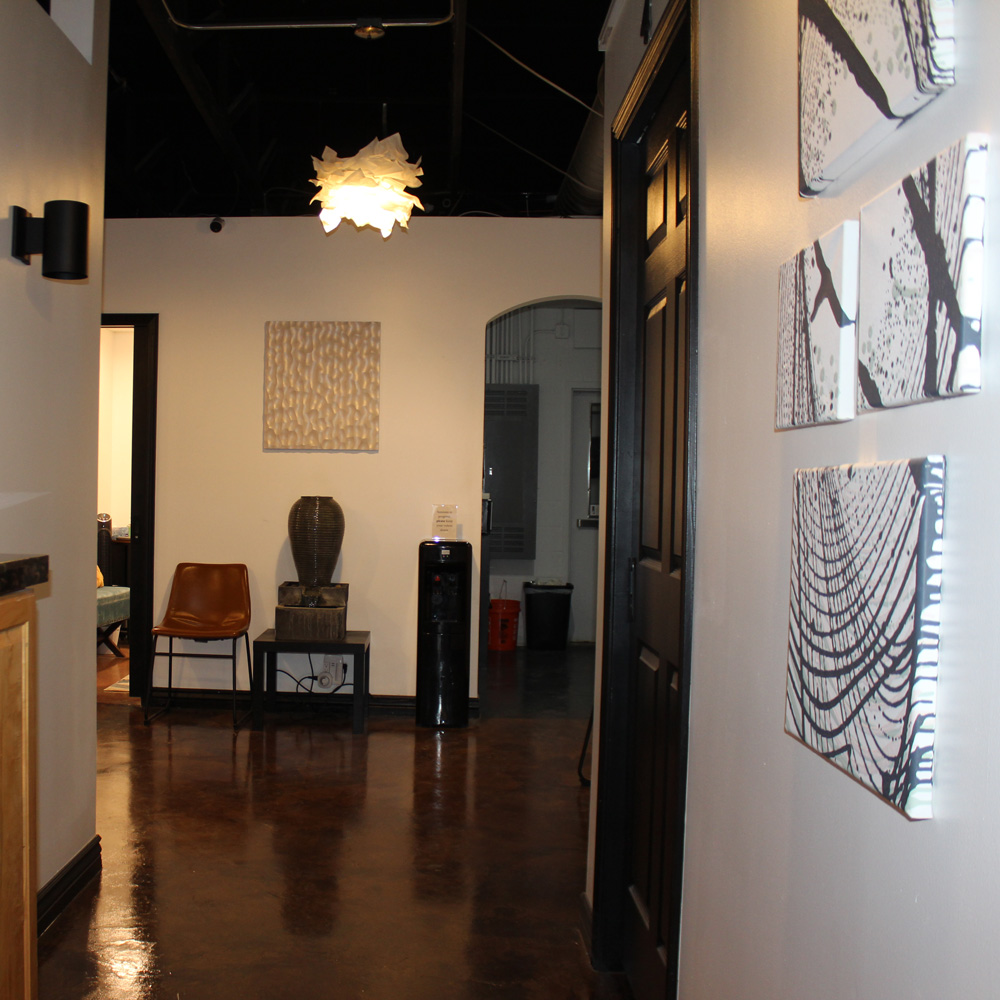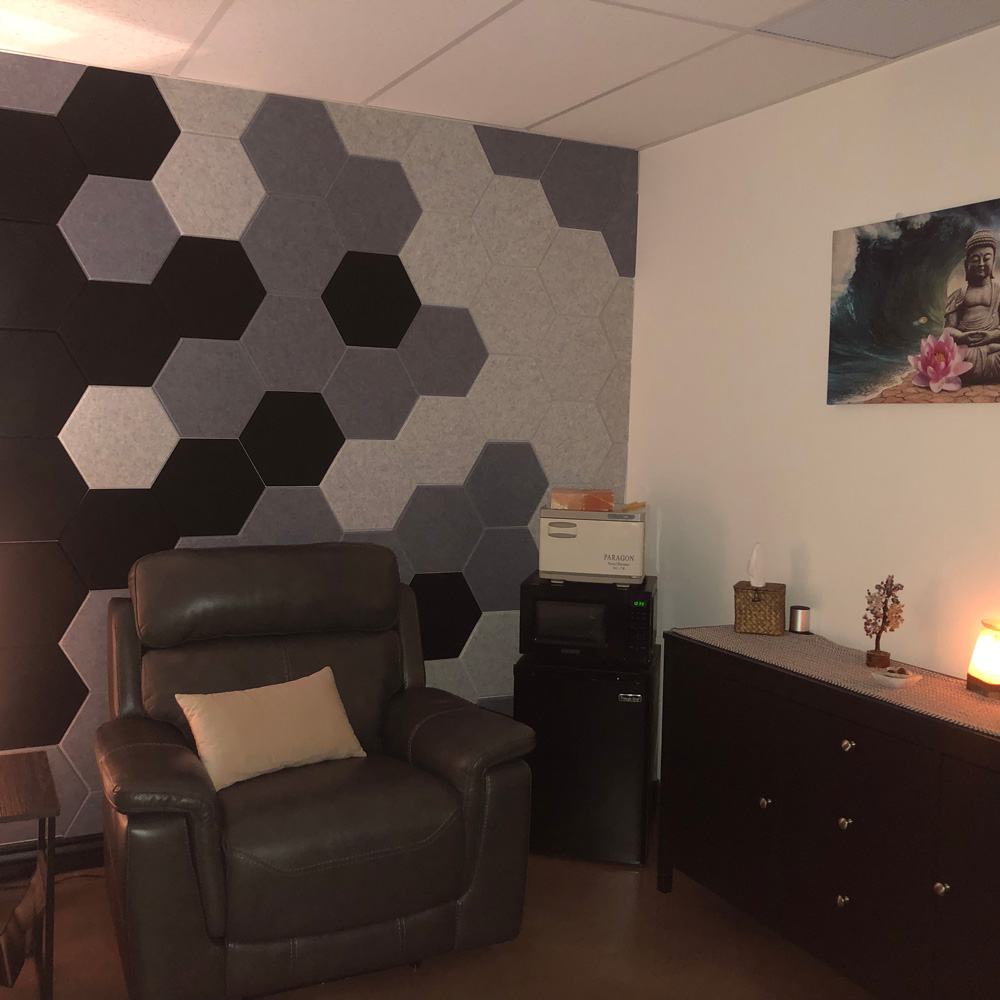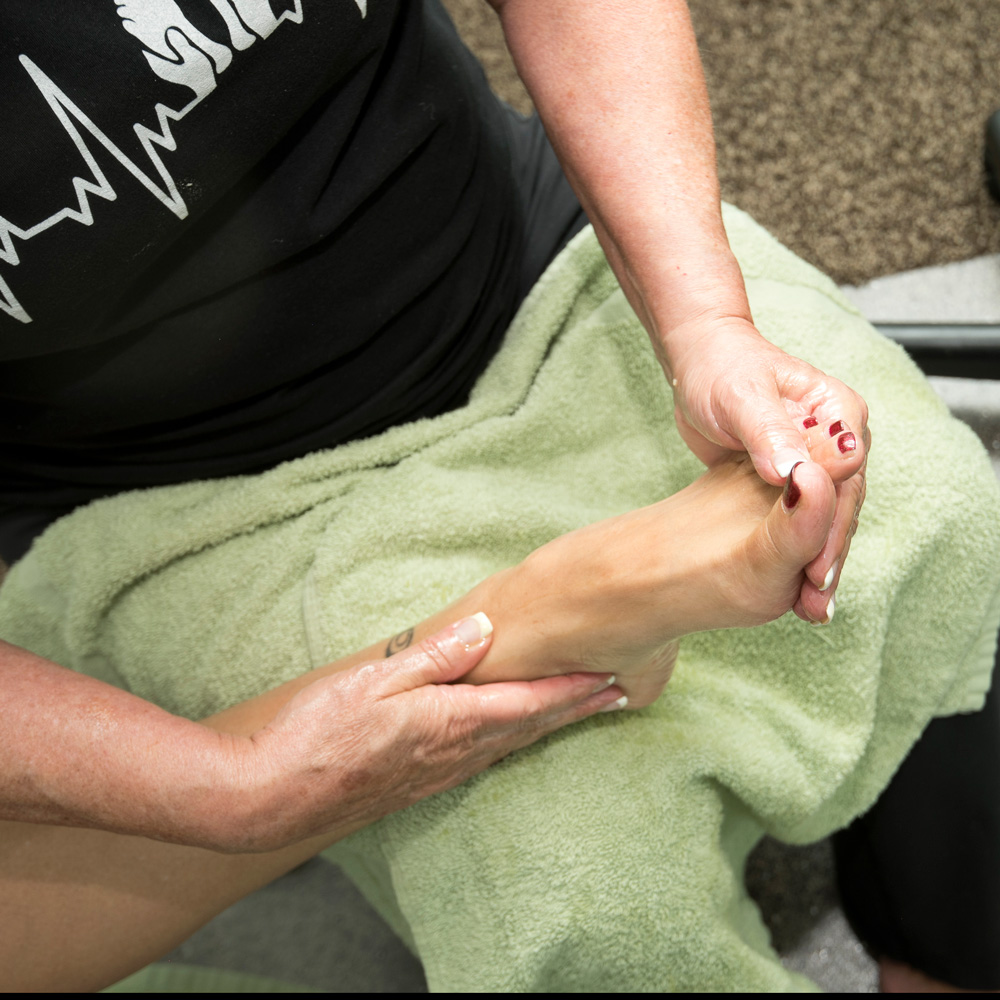 What is Foot Zoning
Foot zone therapy is an advance form of Reflexology. Think a deep foot massage with targeted acupressure points to stimulate the body to restore balance.  There are over 100 points on the feet that communicate with different parts of the body and over 3000 nerve endings that connect to your brain and then on to every organ, gland, body system, muscle, bone and connective tissue in your body. The Foot Zone triggers the points to help specific parts of the body to balance and purge toxins that are lying dormant.  Your feet are the map of the body.
A foot zone will help open up the lymphatic system pushing the toxins through your vessels, veins and arteries and cleansing the system. This works in synergy with the whole body which in turn promotes better health and complete body connection.
No matter your age, Foot Zoning increases circulation and lymph flow to all areas while balancing their energy and helping to move and remove toxic buildup.  This helps the body to clear away chronic symptoms, calm inflamed nerves, relieve discomforts and realign its structure and fluid pathways in turn gives your body and spirit what it needs to heal itself.
The body is constantly renewing itself; foot zoning assists that renewal process.
Keep in mind, this is not a magic pill.  It is a step-by-step process that takes repeated visits. We reverse layers of toxic blockage throughout the whole body one zone session at a time, so all it's parts can work together again.
Benefits of getting a Foot Zone:
Release of tension
Cleansing of the body of toxins
Improvement in circulation
Increase of the body's energy system
Creates a state of homeostasis and balance
Helps build a strong immune system
A quicker response time for health after injury or illness
Relationships can be improved
Strengthen immune system
Induce relaxation
Help to stabilize emotions
Can help to alleviate or eliminate many more health concerns.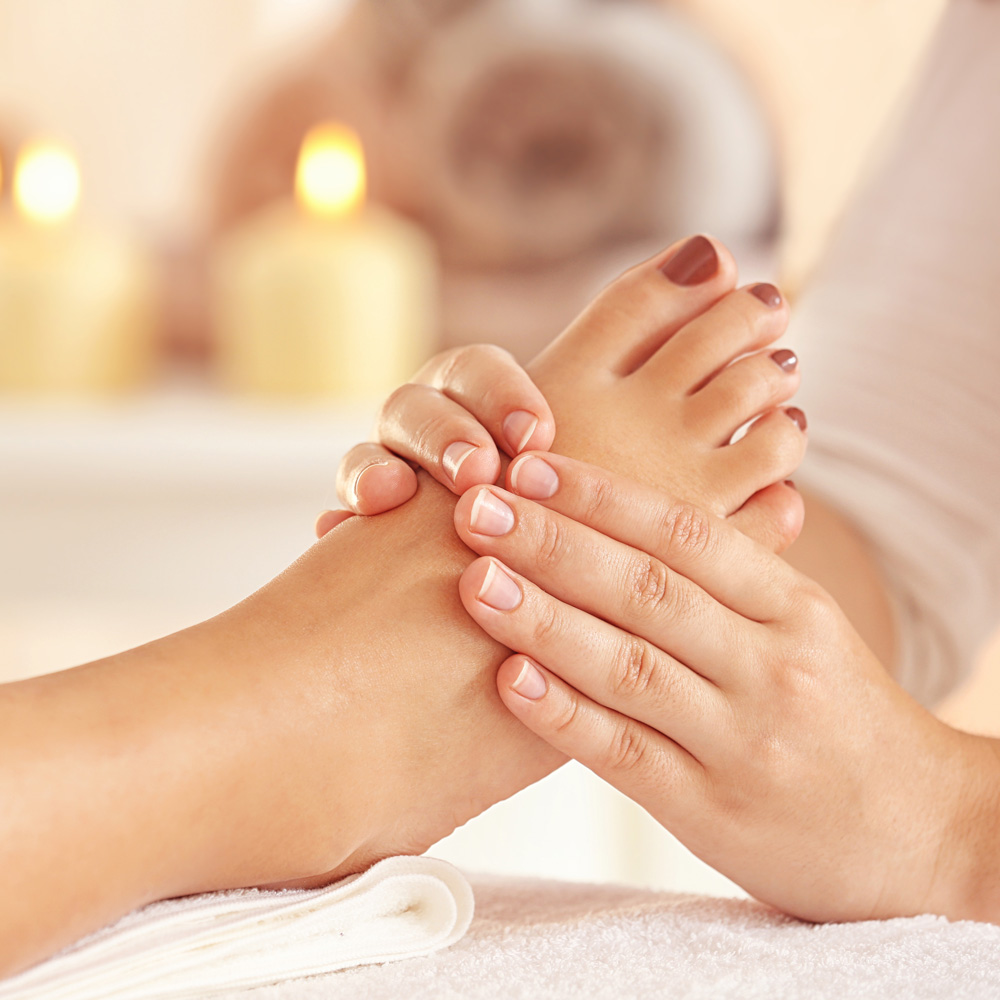 Foot Zone History
Historically Zone therapy, in some form, has been practiced as a healing method for thousands of years.  It has come and gone with the rise and fall of civilizations.  Hieroglyphics and ancient painting depicting this therapy have been found in Egypt and India.
The modern history of Zone Therapy begins with Dr. William Fitzgerald, (1872-1946) an American nose and throat specialist. He developed a theory describing the electrical circuits or meridians in the body.  Dr. Edwin Bowers documented his work.
In the 1950's a Norwegian named Dr. Charles Ersdal. M.D., M.A., was cured from paralysis using Zone Therapy. This experience thrust him into 26 years of intense research.  He determined that the body contains its own innate healing intelligence which is stimulated or triggered through specific and intricate Foot Zone Therapy.  This method utilizes the feet's natural "signal" system to establish balance, elevate your life energy and renew cells in the body.  Importantly, he discovered that the body would consistently respond as a dynamically interrelated whole, rather than a separate symptomatic parts. During this time of research, Dr. Ersdal was able to chart the human anatomy and relate it to specific "points' on the foot.  He charted the entire physiology including the brain, blood and lymph circulation and musculature.
This was a phenomenal breakthrough because the brain receives the information from the foot via Foot Zone Therapy and in turn, makes the corrections to your whole body and health system.
Frequently Asked Questions
Is Foot Zoning Painful?
In a fairly healthy person, a foot zone feels amazing and relaxing.  But when the signals in your feet are blocked, and a practitioner attempts to open these signals to balance your body, you could feel uncomfortable throughout the entire foot zone, depending upon your health, the stress in your life, and your lifestyle choices.
Every foot zone is dissimilar, and everyone is different.  It is almost like peeling an onion.  Every session gets you to a new layer.
Your practitioner will ask if the pressure is suitable for you and at any point during the zone the pressure is too much or not enough, let your Zoner know.
How Long Is A Session?
A session typically takes 60 minutes.  The size of your feet, the condition of your health, and the number of questions you have will influence the time it takes to unblock the signals on your feet.  Using foot zone technique to balance your body takes time.  Consistent sessions help re-establish the body's restorative abilities.
What are some typical benefits?
The benefits are numerous but to name a few:
A deep state of relaxation and calmness
A change in sleep patterns…for the good
A greater expression of emotions
Greater strength to face challenges in life
Increased energy
Pain relief
Hormonal balance
Release of emotions
Increased circulation
Renewing of the cell systems
Rejuvenation of the immune system
Restoring balance to the body
Assisting with appropriate digestion
Faster recovery from injuries or illnesses
Improved mood, and overall relaxation.
Each person's results will vary based on their body's specific needs and abilities.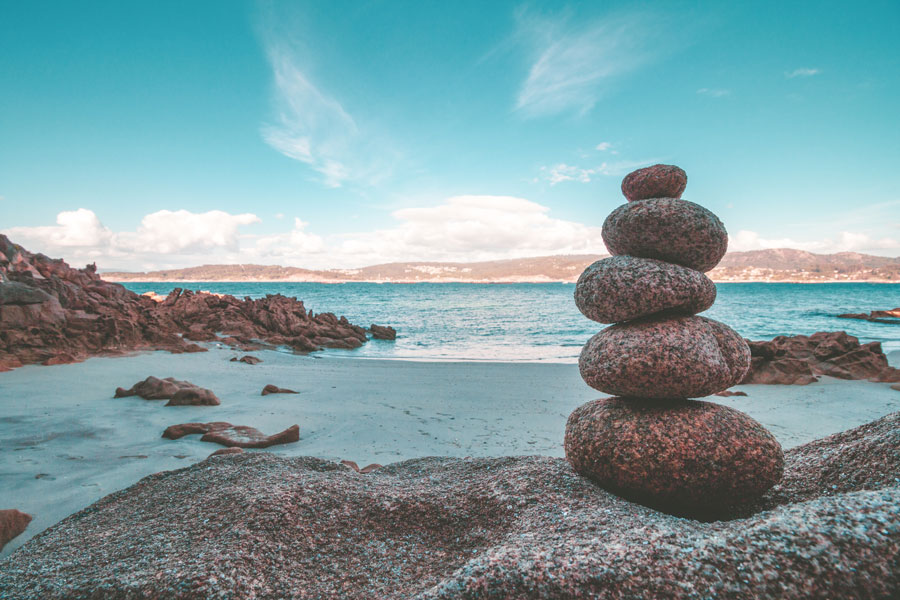 What Conditions can a Foot Zone help?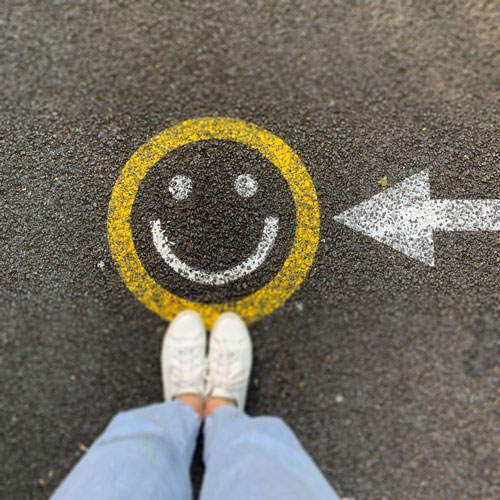 Depression
(including Postpartum)
Back, Neck, Hip, Knee, & Shoulder Pain
Head Injuries
(ie: Concussion and Whiplash)
Kidney Stones / Gallstones
How often should I be zoned?
Initially, multiple and consistent sessions over a two-month period are recommended to detoxify and establish the body's restorative process. After this period, you and your zone practitioner will determine a schedule that is based on your individual needs and overall health. You will find that your body will tell you when it's time for a Zone.
Keep in mind getting zoned is similar to working out.  If you want to be in the best shape and be fit physically you need to set a plan to work out regularly.  The same applies to getting balanced with foot zones and helping your body stay balanced.
How is Foot Zoning different from Reflexology?
Although based on similar principles, foot zone therapy and reflexology vary greatly. Foot zone therapy is based on zones of the foot sending specific signals to other zones of the body. Reflexology relies on reflexes and is more similar to a massage for your feet. Although foot zone therapy may sound and feel like reflexology, the specific type and pattern of manipulation is very different. Typically, reflexology provides immediate, but temporary relief. Foot Zone Therapy may take longer to provide relief as it is focusing on the underlying signal problems instead of the surface pains. However, the effects of foot zone therapy are more long-term and can provide numerous benefits.